Roger BALLEN
https://www.rogerballen.com/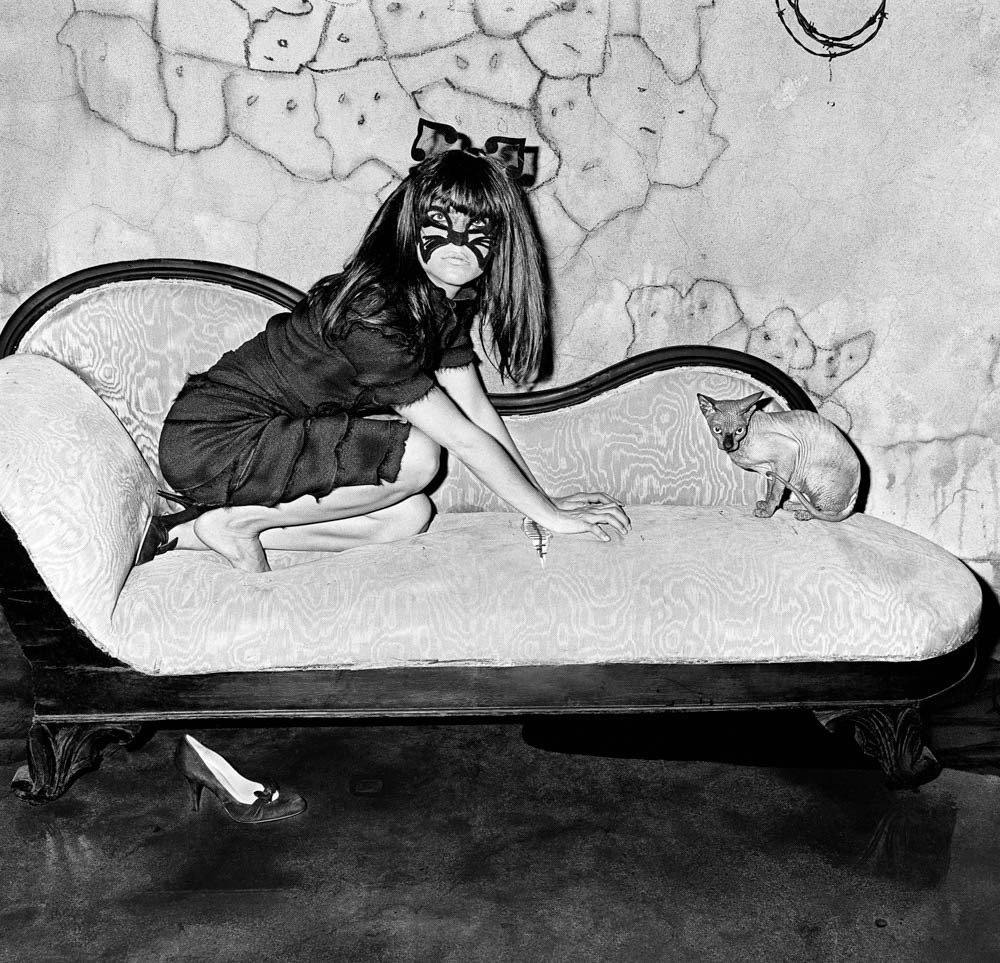 @ Roger Ballen, Selma Blair and Sphinx, 2005, Silver gelatin print, edition of 20, 40x40cm.
One of the most influential and important photographic artists of the 21st century, Roger Ballen's photographs span over forty years. His strange and extreme works confront the viewer and challenge them to come with him on a journey into their own minds as he explores the deeper recesses of his own.
Roger Ballen was born in New York in 1950 but for over 30 years he has lived and worked in South Africa. His work as a geologist took him out into the countryside and led him to take up his camera and explore the hidden world of small South African towns. At first he explored the empty streets in the glare of the midday sun but, once he had made the step of knocking on people's doors, he discovered a world inside these houses which was to have a profound effect on his work. These interiors with their distinctive collections of objects and the occupants within these closed worlds took his unique vision on a path from social critique to the creation of metaphors for the inner mind. After 1994 he no longer looked to the countryside for his subject matter finding it closer to home in Johannesburg.
Over the past thirty five years his distinctive style of photography has evolved using a simple square format in stark and beautiful black and white. In the earlier works in the exhibition his connection to the tradition of documentary photography is clear but through the 1990s he developed a style he describes as 'documentary fiction'. After 2000 the people he first discovered and documented living on the margins of South African society increasingly became a cast of actors working with Ballen in the series' Outland (2000, revised in 2015) and Shadow Chamber (2005) collaborating to create powerful psychodramas.
The line between fantasy and reality in his subsequent series' Boarding House (2009) and Asylum of the Birds (2014) became increasingly blurred and in these series he employed drawings, painting, collage and sculptural techniques to create elaborate sets. There was an absence of people altogether, replaced by photographs of individuals now used as props, by doll or dummy parts or where people did appear it was as disembodied hands, feet and mouths poking disturbingly through walls and pieces of rag. The often improvised scenarios were now completed by the unpredictable behaviour of animals whose ambiguous behaviour became crucial to the overall meaning of the photographs. In this phase Ballen invented a new hybrid aesthetic, but one still rooted firmly in black and white photography.
In his artistic practice Ballen has increasingly been won over by the possibilities of integrating photography and drawing. He has expanded his repertoire and extended his visual language. By integrating drawing into his photographic and video works, the artist has not only made a lasting contribution to the field of art, but equally has made a powerful commentary about the human condition and its creative potential.
Raymond CAUCHETIER
http://www.raymond-cauchetier.com/en/
@ Raymond Cauchetier, Quartier Chinois 7, 1954, Silver gelatin print.
Raymond Cauchetier (1920- 2021) was a French photographer who lived in Paris. His first photographs were taken in his thirties while serving in the press corps of the French Air Force in Indochina. Upon his return to Paris, Cauchetier began mixing with a circle of young film critics and filmmakers, among them Jean Luc Godard who led to his involvement with the French New Wave which lasted until 1968. He has traveled extensively and taken photographs in Cambodia and has also photographed throughout Europe for his work on Romanesque sculpture. Several books of his photographs have been published, including "Photos de cinéma: Autour de la nouvelle vague 1958-1968". His work has been showcased in Aperture Magazine as well as The New Yorker Magazine.
1920: Raymond Cauchetier is born in Paris.
1940: Cauchetier enlists into the air force, based in Montpellier in the very south of France.
1951: Cauchetier responds to a call for volunteers to go to Indochina where the war against the Viet Minh was heating up.
1955: Cauchetier's first two publications of photographs taken whilst he is in Indochina are published. Ciel de Guerre en Indochine is published in Lausanne and Saigon is published in Paris.
1959: Cauchetier is hired as the on-set photographer for Jean-Luc Godard's first feature film, bout de souffle.
1967: Cauchetier is invited back to Cambodia by then King Norodom Sihanouk, who enlisted him to create a book documenting the countryside and the capital city Phnom Penh, much as he had done in Vietnam the previous decade.
1968: Cauchetier works on his last New Wave film as a stills photographer, Francois Truffaut's Baisers Volés.
2010: Cauchetier turns 90 and has his first solo exhibition of his photographs at the James Hyman Photography, London.
2017: Cauchetier has is first exhibitions in Hong Kong with Boogie Woogie Photography at Fine Art Asia fair and at The Broadway Cinematheque.
Chak WAI-LEUNG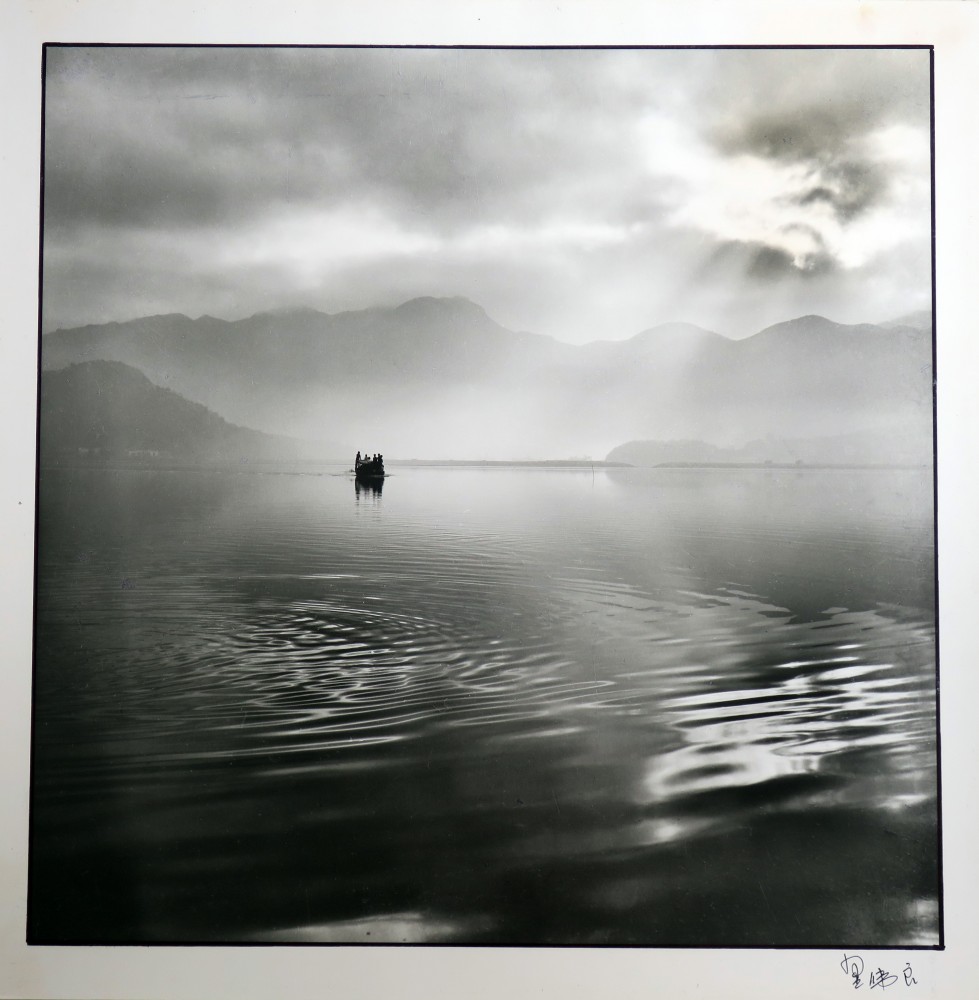 @ Chak WAI-LEUNG, Sunset, Shatin, 1966, silver gelatin print, 51x51cm.
Mr. Chak Wai-leung was born at Dongguan, Guangdong province in 1942, and later worked for Hong Kong Government. After serving as a civil server for 34 years and retired in 1993, he was awarded Meritorious Service. When young, he had a preliminary understanding of photography and darkroom operation. In 1964, he joined a n adult education photography team conducted by the Education Department, guided by Master Deng Xue Feng, and learned a lot. After work, he enjoyed taking outdoor photos, darkroom operation at home, developing both colour and monochrome films. He is also interested in water-color and calligraphy. His artistic drive remains strong even now. Been consulted in a numerous photography organisations and judge at contests, written articles in newspaper and magazines, Mr. Chak also conducted lectures and courses on photography. In 2016, Alliance Française invited him as well as other masters to exhibit their works at Beauvais, France. Not only published four books solely of his captures of the old Hong Kong, his photos were also collected by Hong Kong Heritage Museum and Hong Kong Museum of History.
Stephanie CHENG
https://www.stephanieycheng.com/